Explore Tire Services at Route 23 Honda
Your tires are the only component of your vehicle that actually makes contact with the road. Because of this, you want to make sure your tires are in good condition, correct for your driving style and road conditions, and you're getting the most life out of them you possibly can. Route 23 Honda in Pompton Plains, NJ is here to help you do all three, so visit our Honda service center today!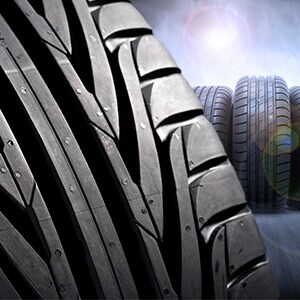 Signs Your Tires Need to be Replaced
Worn treads: Not only is this the most important aspect of your tire, but it is easy to check even if you have no technical knowledge. Simply visually inspect your tires to see where how deep the treads are. If you aren't sure what to look for, measure the treads against an upside-down penny. If you can see Lincoln's head, your tread is low and its time for some new tires.
Unpredictable Handling: If you're having trouble getting up to speed or your vehicle is tricky to control on wet roads, it may be time for a new set of tires. Your tires are what deliver engine power to the ground and dispel water when it rains, so problems with either indicate tires that are in need of attention.
Age: Old tires can crack and that is especially true here in New Jersey, where extreme cold and heat as well as salted roads drastically accelerate the aging process. If you have had your tires for more than three years, have them checked to ensure they're still safe for your vehicle.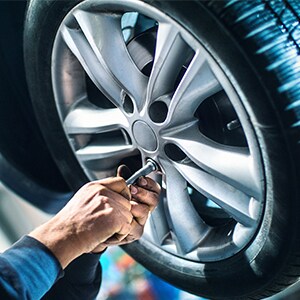 We're sorry, we do not currently have any specials published. Please check back soon or contact us for more information.
Schedule Tire Service in Pompton Plains, NJ Today!
Your tires are perhaps the most important component of your vehicle. Responsible for comfort, acceleration, braking, and handling, having a good set of tires on your vehicle can truly affect every aspect of your driving experience. Schedule your appointment with Route 23 Honda to have your tires checked, rotated, or replaced today!
Hours
Monday

9:00AM - 8:00PM

Tuesday

9:00AM - 8:00PM

Wednesday

9:00AM - 8:00PM

Thursday

9:00AM - 8:00PM

Friday

9:00AM - 8:00PM

Saturday

9:00AM - 6:00PM

Sunday

Closed