Treat Your Honda to Professional Detailing to Keep It Looking Its Best
If you're eager to keep your Honda looking like new, we can help here at Route 23 Honda with our detailing service! Helping your car look sharp inside and out is our specialty here at our dealership, and we look forward to helping you bring out the best in your Honda. So, if you're looking to treat your vehicle to a thorough detailing service and get your car looking as good as new, we encourage you to get in touch with us to find out more about what we can do to assist!
What is auto detailing?
The primary goal of auto detailing is to thoroughly clean, restore, and finish your car inside and out so that it looks its best. Our team gets into all the nooks and crannies and uses special products and tools for the best possible results. Unlike a car wash, which is mostly automated and provides only a surface-level clean, auto detailing is a thorough top-to-bottom clean that seeks to restore that like-new luster.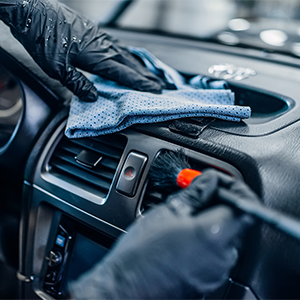 Why should you have your car professionally detailed?
Detailing your vehicle keeps it looking good, but a thorough detailing job is about more than aesthetics. Your car accumulates all sorts of debris, dust, and dirt that you might not even notice until it's gone. All that buildup looks less than polished, and letting filth accumulate in your car can make it easier for germs to set up shop in your cabin. A thorough detailing gets into all the crevices for a deep clean that you can not only see but feel.
Why service your car at Route 23 Honda?
We offer a wide variety of common detailing services such as:
Wash and wax
Interior vacuuming
Basic or deep interior cleaning
Headlight restoration
Surface polishing
And more!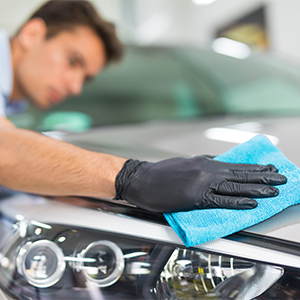 We're sorry, we do not currently have any specials published. Please check back soon or contact us for more information.
Keep your Honda looking like new when you schedule detailing service in Pompton Plains today! Feel free to give us a call if you have any questions. We look forward to seeing you!
Schedule Service