Battery Center at Route 23 Honda
Tend to All Your Honda Battery Needs at Route 23 Honda
Under your Honda vehicle's hood, the battery works hard to generate enough energy to start the engine and power accessories. Over time, however, your car battery can lose power. Eventually, you'll need to replace it. Fortunately, our Honda service center can help you watch for the signs that your battery needs attention and fit your car with a replacement battery when the time comes.
Here are a few things to watch out for that could indicate that your battery is just about due for a replacement: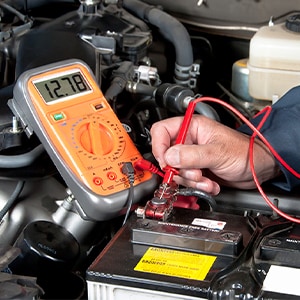 Engine is slow to start: If you notice that your engine seems especially sluggish when you try to start it, it could be a sign that your battery is too weak.
Battery leak: If your battery is leaking, it can cause a variety of issues. Namely, it can cause corrosion around your battery's posts, which can keep your car from starting.
Battery case swelling: A swollen battery case is typically cause by excessive heat. This can decrease your battery's life.
Check engine light: Since your battery is responsible for giving your engine the kick it needs to start, problems with your battery can cause your check engine light to illuminate.
So, what do you do if you notice any of these symptoms? Give our service center a call! We can run a battery inspection and check all your battery components to make sure that everything is working as it should. If we discover that your battery has exhausted its usefulness, we can replace it for you. Our Honda parts center has plenty of OEM Honda parts in stock, including batteries to help you get your car powered up and back on the road.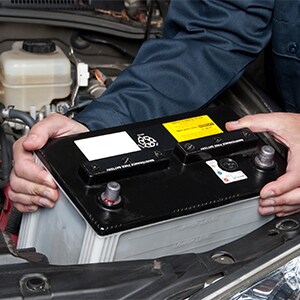 We're sorry, we do not currently have any specials published. Please check back soon or contact us for more information.
Please feel free to schedule service today to make an appointment for a battery inspection or replacement. We look forward to serving you!
Hours
Monday

9:00AM - 8:00PM

Tuesday

9:00AM - 8:00PM

Wednesday

9:00AM - 8:00PM

Thursday

9:00AM - 8:00PM

Friday

9:00AM - 8:00PM

Saturday

9:00AM - 6:00PM

Sunday

Closed