Schedule Your Honda Oil Change in
Pompton Plains, NJ
If you want your vehicle to live a long and stress-free life, keeping the engine in good shape is a key step to take. And the best way to take proper care of your engine is to regularly have the oil and filter changed at our certified Honda service center in Pompton Plains, NJ.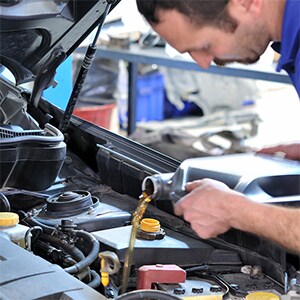 Why Do Oil Changes Matter?
To understand why oil changes matter, you first have to understand what goes on inside your engine. Thousands of metal parts are moving at thousands of revolutions per minute, and many of these components would be in direct contact with each other, if not for the thin layer of engine oil that coats each surface.
Over time, the heat inside your engine will oxidize the oil, causing it to thin and lose its ability to coat and lubricate critical engine parts. If you go too long between oil changes, this will result in an oil that can't protect your engine parts from each other, and you'll have metal-on-metal contact. That will cause not only extreme heat, but also physical wear that can completely ruin even a new engine. Because of that, frequently replacing your engine oil and filter is critical to keeping your engine running smoothly for years to come.
Signs You Need an Oil Change
Ideally you should be following your owner's manual recommendation for oil change intervals. If you're unsure, a good rule of thumb is to have your oil changed every 5,000 miles or six months, whichever comes first.
If you're experiencing a rough idle, that may be an indication that your oil is old and in need of changing.
Power loss can result from sludge when your oil filter becomes too clogged to filter out contaminants. This will give you sluggish acceleration, poor fuel economy, and can potentially damage your engine.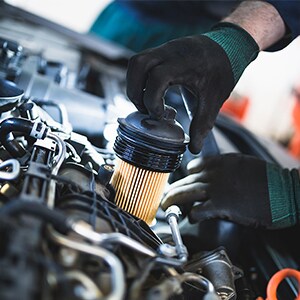 We're sorry, we do not currently have any specials published. Please check back soon or contact us for more information.
Schedule Your Oil Change at Route 23 Honda
Protect your engine and your investment with regular oil changes at our Honda service center in Pompton Plains, NJ. We'll give your engine fresh oil and a filter, and let you know when you should next plan on bringing your vehicle in for it's next oil change so you never fall behind.
Hours
Monday

9:00AM - 8:00PM

Tuesday

9:00AM - 8:00PM

Wednesday

9:00AM - 8:00PM

Thursday

9:00AM - 8:00PM

Friday

9:00AM - 8:00PM

Saturday

9:00AM - 6:00PM

Sunday

Closed