Keep Your Honda Healthy with Regular Multi-Point Inspections
When it comes to keeping your car in great shape, multi-point inspections are invaluable. Why? Bringing your car in for regular inspections is like taking it to the doctor for regular checkups. It gives our team of Honda service experts the opportunity to take the time to check your car's systems and parts for damage or other issues that might need attention. So, regular inspections alert you and our team to potential problems that need to be addressed in order to keep your car running smoothly.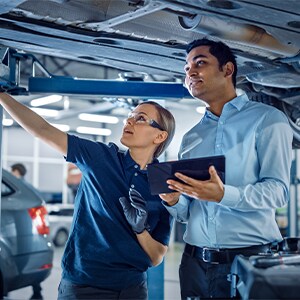 What are the benefits of multi-point inspections? When should I schedule them?
The main benefit of regular multi-point inspections is prevention. By catching small issues and dealing with them early, you can save your car from greater damage and save some money in the long run. That's why we recommend scheduling regular inspections! Our technicians are trained to spot possible issues with your vehicle and make repairs before things get worse.
So, when should you schedule a multi-point inspection? We recommend scheduling service when the seasons change, which is around when your car would typically need routine maintenance. Changes in the weather and road conditions can also do a number on your vehicle, which makes it all the more important to take a look and see how it's doing. Our team members know what to look for, so you can count on us to determine whether your car needs a little extra attention to help it get back up to full strength.
What about check engine light diagnostics?
Our team is also equipped to run check engine light diagnostics, so you can depend on us to get the bottom of why your check engine light might be illuminated. We can figure out what needs attention and perform the necessary maintenance to keep your car performing at its best.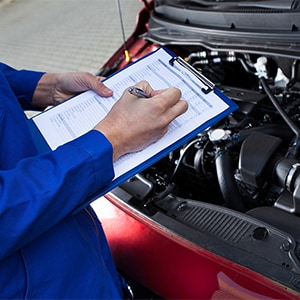 We're sorry, we do not currently have any specials published. Please check back soon or contact us for more information.
Hours
Monday

9:00AM - 8:00PM

Tuesday

9:00AM - 8:00PM

Wednesday

9:00AM - 8:00PM

Thursday

9:00AM - 8:00PM

Friday

9:00AM - 8:00PM

Saturday

9:00AM - 6:00PM

Sunday

Closed