Hybrid and Alternative Fuel Vehicles 
The automotive industry is always evolving, with new features and technologies being introduced nearly every day. Maybe the most important of these is the introduction of green vehicle technologies, which are not only impressively efficient but have a much lighter impact on the environment. For drivers who want to save money at the pump and do their part to help the environment, some of the most advanced eco-friendly vehicles available on the market come from Honda.
2018 Honda Accord Hybrid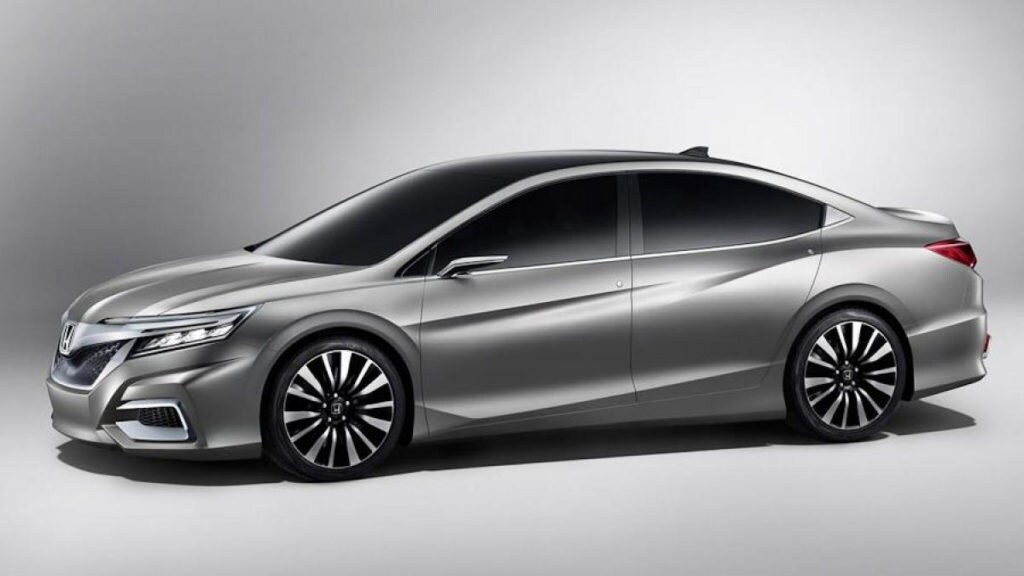 What do you get when you make the 2018 North American Car of the Year more fuel efficient? Introducing the 2018 Honda Accord Hybrid, the "no-compromise hybrid" that refuses to make sacrifices. From power and efficiency to standard features and safety technologies. the 2018 Accord Hybrid is everything an Accord should be.
The Honda Accord Hybrid combines a lithium-ion battery, an in-line 4-cylinder engine, and ACsynchronous permanent magnet electric motor to produce 212 quick-footed horses. Quick acceleration will never be an issue. And further proof that the 2018 Accord Hybrid leads the industry with state-of-the-art technology is a 3-mode driving system that works in conjunction with the Eco Assist System and makes real-time adjustments to the performance of the engine, continuously variable transmission (E-CVT), cruise control, and climate control system, in order to improve fuel economy. When it's all said and done, the 2018 Honda Accord Hybrid achieves a remarkable, EPA-estimated 47 mpg across the board: city, highway, and combined.*
2018 Honda Clarity Plug-In Hybrid
Honda's newest addition to its hybrid lineup is the Honda Clarity Plug-In Hybrid, now available in all 50 states. It joins the Clarity Fuel Cell and Clarity Electric (both have limited availability) to complete Honda's first vehicle series to offer multiple alternative fuel options. The Clarity Plug-In Hybrid offers drivers a premium-equipped sedan that doesn't compromise performance or comfort for driving range-it contains it all.
With a 47-mile EPA rated all-electric range, it has the highest range of any plug-in hybrid sedan on the market. The all-electric range is perfect for daily commutes, while the hybrid powertrain is optimal for long-distance travel- capable of an EPA rated 340-mile range with combined gas-electric.
The Clarity Plug-In Hybrid offers premium standard features for drivers to utilize. Safety features take the form of driver-assistive technologies, which includes the Honda Sensing® safety suite, LED exterior lighting, and more. Entertainment and convenience is offered through an 8-inch Display Audio touchscreen interface with Apple CarPlay™ and Android Auto™ integration, Smart Entry with push-button start, and a wealth of other features. Opting for the Touring trim adds even more premium features.
2019 Honda Insight
The 2019 Honda Insight is designed universal appeal, situating itself as a premium compact Hybrid passenger car in Honda's lineup. In addition to offering an anticipated EPA fuel economy combined rating in excess of 50 mpg, the Insight delivers class-leading passenger space and power.
Standard and available premium features will come in the form of leather seating, an 8-inch Display Audio touchscreen with Apple CarPlay™ and Android Auto™ integration, Honda LaneWatch™, the Honda Sensing™ suite of advanced safety and driver-assistive technologies, and much more.
The 1999 Honda Insight became America's first mass-production hybrid vehicle and 20 years later, the 2019 Honda Insight is looking to make history again by redefining what drivers can expect from affordable hybrid cars. AVAILABLE NOW!
Honda has developed some of the most fuel-efficient vehicles of the past 40 years, so of course was one of the first automakers to develop a hybrid hatchback and bring it to market, way back in 1999. Just a few small facts:
The Insight was the first hybrid to be sold on U.S. soil, debuting a full seven months before the Toyota Prius. While Honda's hybrid hatchback gained its fair share of fans, it was only a matter of time before hybrid powertrains found their way onto Honda's already efficient lineup of vehicles.
The Insight was joined by a Civic Hybrid in 2002 for the 2003 model year, with the Accord Hybrid first hitting the streets in 2004 and running from 2005-2007.
Honda returned to the drawing board shortly after 2007 and began rethinking their hybrids for the changing auto market, and in 2009 the second-generation Insight hit the streets to critical acclaim. While the Civic and Accord Hybrid models would again return, they would be joined by a truly unique vehicle: the Honda CR-Z hybrid sports car.
With these four vehicles and the addition of the Accord Plug-in Hybrid for the 2014 model year, Honda established themselves as an automaker with one of the most diverse selections of hybrid vehicles available, giving you plenty of options when it comes to being a fuel-conscious driver.
Most drivers have accepted the reality that fuel prices are likely never going to drop back down to what they were even a few years ago, and that means many people are shopping around for hybrids. The Honda hybrid car lineup is one of the most interesting and diverse, giving drivers like you access to fuel-efficient powertrains in a wide variety of vehicles-even a sports car.
Make an Inquiry
Hours
Monday

9:00AM - 8:00PM

Tuesday

9:00AM - 8:00PM

Wednesday

9:00AM - 8:00PM

Thursday

9:00AM - 8:00PM

Friday

9:00AM - 8:00PM

Saturday

9:00AM - 6:00PM

Sunday

Closed