Honda Alignment Service in Pompton Plains, NJ
As you drive, the potholes and broken roads of the Pompton Plains, NJ area take a toll on your vehicle. Your suspension is responsible for bearing the brunt of that abuse, and can knock it out of alignment. A misaligned suspension leads to a whole host of issues that can affect both your comfort and safety behind the wheel. Visit Route 23 Honda to have your suspension aligned and restore the premium driving experience you know your Honda is capable of.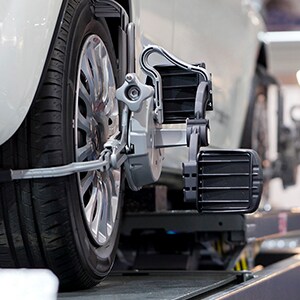 What is Included with an Alignment?
Our state-of-the-art equipment measures your suspension alignment quickly and precisely to determine where your issues are and what you need to fix them. From there, our team of Honda experts will go to work making the proper adjustments to realign your suspension and restore the comfort and handling to your Honda vehicle.
Why an Alignment Matters
Your alignment is important to the life and safety of your Honda vehicle. Even in the best of circumstances, a misaligned suspension will lead to rapid tire wear which can be unsafe if left unchecked. A badly misaligned suspension can result in unpredictable handling that may cause you to lose control. This is because your tires are no longer making even contact with the ground, so changes in direction can become difficult or erratic.
Furthermore, having a suspension that is out of alignment can lead to vibrations and a harsh ride that causes discomfort as well as handling problems. Anytime your steering wheel is shaking it is a safe bet that your tires aren't in proper contact with the ground.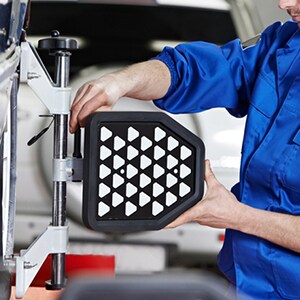 We're sorry, we do not currently have any specials published. Please check back soon or contact us for more information.
Schedule Your Alignment Service in Pompton Plains, NJ Today!
Use our online scheduling tool to set up your Honda alignment service today! Our online form is accessible 24/7, so you can make your appointment when you have time rather than calling during business hours. Just select the date and time that best fit into your schedule and we'll be all set to reset your Honda alignment.
Hours
Monday

9:00AM - 8:00PM

Tuesday

9:00AM - 8:00PM

Wednesday

9:00AM - 8:00PM

Thursday

9:00AM - 8:00PM

Friday

9:00AM - 8:00PM

Saturday

9:00AM - 6:00PM

Sunday

Closed