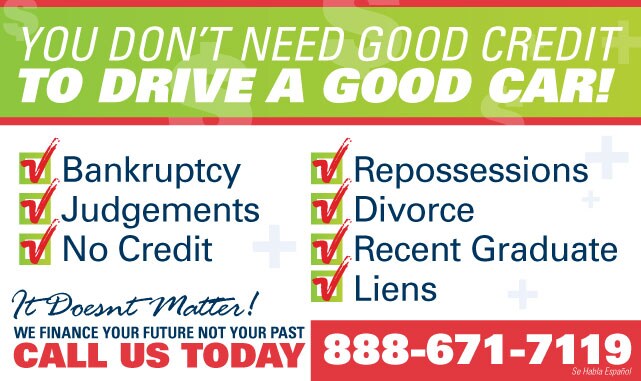 WE CAN GET YOU APPROVED!
Most dealers say they will help Special Finance customers but here at Route 23 Honda we really will!
Whether you are going through a bankruptcy, divorce, repossession, a veterans or recent graduate, even those with extreme medical bills, liens, or NO credit at all we can help you! We have a large selection of vehicles and a large selection of banks to help anybody down on their luck to get into a vehicle!
Bad credit, poor credit… call it whatever you want. We specialize in auto loans for bad credit situations. We'll get you approved when others can't! Come down and give us a try, we will WORK for you!

CALL US TODAY AT 888-671-7119!
Our expert Special Finance manager, Edwin Mendez works with over 15 banks to guarantee you approval! Call us today to set up an appointment to see what we can do for you! We're here to get you in the car of your dreams!